Services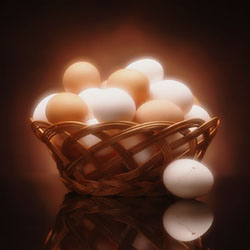 Planned Professional Management's services not only meet you where you are today, but lead you where you want to be in the future. Entrepreneurs often think differently about goals than long-term corporate employees, 30-somethings often take a different approach than 50-somethings. So, all of these services begin with a complimentary conversation when we can get a clear picture of what is important to you.  Then, we put the tools in place to set you up for success and help reach your desired vision.

---
Comprehensive Financial Planning:



Some wonder what financial planning really is. Well, think of financial planning as the long-term process of wisely managing your finances. Kristy will not only help you comfortably decide on a plan that works for you, but also then help successfully overcome whatever barriers may arise in the ever-changing seasons of life. Highlights of this process include establishing goals, gathering data, analyzing your financial status, developing a plan, implementing the plan and then monitoring the plan to make necessary adjustments. Staying the course is key to your success. It's a lot easier to stay the course when you trust those on the journey with you, so that's exactly what we'll do to help you be confident in the steps you take all while heading in the right direction.
---
Retirement Planning



Are you eager to build your assets? Are you in a position to start drawing on your assets to support your lifestyle? Whatever phase you're in, Kristy Berger is prepared to walk you through the transitions so you can turn your assets into long-term income. Be in touch today and trust the Planned Professional Management team to offer you premier solutions that help manage risk and grow your portfolio through each stage of your life.
---
Asset Allocation 



Tap into the passion Kristy Berger delivers as your investment strategy balances risk and reward based on the latest information and proven skills. Risk tolerance, your own goals, the investment time frame, Kristy will review your entire situation so you feel in control and confident, while trusting that the best information is being presented to you at every point.
---
You work hard for your money and carefully review benefit plans with each professional step you take. So, when you're leaving a job where you've been contributing to a 401(k) plan, Kristy can walk you through your options so those hard-earned benefits aren't lost. Considering a rollover may be a much better otion for you than cashing it out for tax reasons. So, let's talk about your options and make sure you're all set for your next seasons.
---
Insurance



Disability & Life Insurance:  Chances are, you know someone who has a story about this topic. Too many times, people who are injured don't have disability insurance. If you're injured, how is your life going to go on? In the event of death, will your family be in a sound financial situation? These topics are not only an emotional heartache, but could be a financial nightmare if proper coverage is not in place. We never like to think of the worse case scenarios. You can be prepared. It's simple. Let's talk about what's appropriate for your situation.

Long Term Care Insurance:  Long live those you love, right? Right! And caring for those you love or keeping them from being burdened with your care is better with long term care insurance! The longer you live, even in good health, the more difficult some basic activities of daily living may become. Imagine a day when difficulties arise when youre dressing, bathing, using the restroom, eating, getting into bed, sitting down and getting back up and walking safely. More than half of those over age 65 will need some type of long term care. So, long term care insurance generally covers things like assistance at home, assisted living or adult day activities, respite care, hospice, nursing home and Alzheimers care. Be prepared with long term care before it's too late.

---
Educational Funding



Dreams do come true, but most dreams require education and/or certifications. So, planning ahead for that education is crucial to productivity, profitability and life dreams. School loans are like a ball and chain crippling the future even after you've worked so hard to earn an education. So, maximize your budget today so educational funding is set aside. You can rest easy as your children and loved ones seek their educational aspirations and set their sights high. You can afford it when you plan for it.
---
Do you see something on this list of services you are interested in pursuing? Are you looking for something not listed here? Reach out and tell us what you're thinking.